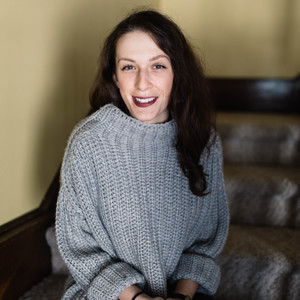 Jess Andress
Special guest
Jess is a retired guitarist who spends loads of time designing on the web, adventuring with her son and, let's be honest, probably too much Netflix. She loves exploring different cultures with her little family and is looking forward to their next trip on which she will be traveling with a new family member, a baby girl! So if you're a babysitter in Scotland or Ho Chi Minh dm her on instagram @jessieandress!
Jess Andress has been a guest on 1 episode.
October 2nd, 2018 | 37 mins 29 secs

adventure, exploration, explore, guitar, inspiration, inspo, spain, spanish guitar, story, travel, trip, valladolid, wanderlust

Have you ever brought a musical instrument with you on a trip, just for fun? Jess has, and she's here to tell us all the reasons why it wasn't as idyllic of an experience as it sounds. Plus, prioritizing adventuring in life and the scams of Spanish homestays.